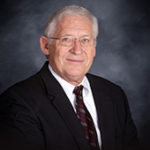 Wayne Freese – CEO
Dr. Freese is the Chief Executive Officer and Chairman of Prairie Holdings Group, LLC. Wayne practiced veterinary medicine for more than forty years in Worthington, MN. He is cofounder of Oxford Laboratories (now owned by Merck) and Newport Laboratories, Inc., (now owned by Merial).
He has served as a bank director and held positions on several economic planning committees in southwest Minnesota. Dr. Freese attended Iowa State University, where he received a Bachelor of Science degree in Animal Science and a Doctor of Veterinary Medicine. He also received a Master's degree in Swine Preventative Medicine from the University of Minnesota. Wayne also enjoys fishing and hunting.
Marc Freese – COO
Marc Freese is Chief Operating Officer of Prairie Holdings Group. He serves as an active board member on each of the various entities under the Prairie Holdings umbrella. Since graduating from St. John's University with a degree in Business Management/ Finance, Marc has led various Prairie Holdings Group companies in management capacities.
The group of businesses include; Prairie Holdings Group, Bakken Holdings Group, Veterinary Medical Center, Covenant Farms, Heritage Farms, Heritage Farms Transport, Integrated Design, Equipment & Solutions, Lime Creek Ag Services, VMC Laboratories, and Production Capital. Marc is an avid outdoorsman and hunter.
Donna Tims – CFO
Donna Tims is Chief Financial Officer for Prairie Holdings Group. She received a BS degree in Accounting from Minnesota State University, Mankato, MN. She went on to specialize in developing accounting processes and procedures for several entrepreneurial minded small to medium sized businesses.
These have included businesses in auto/motorcycle parts/repairs, printer toner, coffee service, electrical, and construction service, and resulted in her career at Prairie Holdings Group with the accounting team. As the company grew and developed, she progressed through all responsibilities in the accounting and human resources departments. Donna has been instrumental in drafting and implementing accounting process improvements, as well as human relations, personnel, training, and business development. Donna is a Certified Human Resources Professional and serves in an active role as CFO on all boards of the Prairie Holdings Group of companies. Donna has served on the Junior Achievement Board and continues to donate time to Elementary Schools, creating awareness of business through the Junior Achievement program. She has served as a United Way Board Member and is currently Treasurer for the local chapter of Dollars for Scholars.
Randy Simonson – Director
Dr. Simonson did his undergraduate studies at California Polytechnic University in San Luis Obispo, California. He earned a Ph. D. in Veterinary Microbiology in 1980 from the University of Minnesota. He has worked as a scientist for Salsbury Laboratories and served as Manager of Biological Development.
He served as Manager of Biologic Development at Solvay from 1983-1985. He was the Team Manager licensing the original swine biologics line for Oxford Veterinary Laboratories and later became Vice President of Research and Development. After Oxford was purchased by The Upjohn Company in 1989, he became Director of Biologic Development Worldwide. When Bayer purchased the company in 1997 he advanced his position to Director of Biologics Project Management Worldwide. Randy comes to us from Newport Laboratories where he was the Chief Operating Officer and becoming the President after the sale to Merial. He is the author of several publications and patents regarding biologic research and product applications. He is an often requested speaker and presenter at both domestic and international technical meetings. In 2001 he was awarded the DISTINGUISHED RESEARCH AWARD for scientific contributions to veterinary medicine at the University of Minnesota.
Reed Leiting – Director
Dr. Leiting grew up in West Central Iowa on a grain and livestock farm. He graduated from Iowa State University College of Veterinary Medicine in 1985. After 4 years at the Osage Veterinary Clinic in Osage, Iowa he moved to Worthington, MN to join the Veterinary Medical Center (VMC). Reed has been a staff veterinarian at the VMC since 1989.
His special interest is in the field of nutrition. In 2000 he accepted a dual role as staff veterinarian at the VMC and Director of Nutrition for a nutrition and livestock management company called ProPig/Pro Cattle. He also heads up the nutrition and risk management functions in a couple of livestock feeding enterprises. He has health and nutritional clients in the United States as well as internationally. He has spoken and presented at local, regional, and international conferences. Dr. Leiting is also part of ownership and the management team of Prairie Holdings Group.
Steve Dudley – Director
Dr. Dudley received his BS from the University of Nebraska-Lincoln in 1985. He earned his Doctor of Veterinary Medicine from Kansas State University. Steve is a managing partner of the Veterinary Medical Center in Worthington, MN.
He is a past participant in the University of Minnesota's "Epidemiological Skills for Veterinary Practitioners" (a 2 year program that enhances statistical and epidemiological skills) Steve is also involved in several AVMA Committees on a national basis. He is part of ownership and the management team of Prairie Holdings Group.
Join Our Team
There are always new and exciting career opportunities at Prairie Holdings Center. Constant growth and expansion of current companies, and development of new companies, generates PHG's ongoing need for a dynamic work force. This frequently causes the creation of many new positions. We are always looking for energetic people to join our 30 plus PHG family of companies.